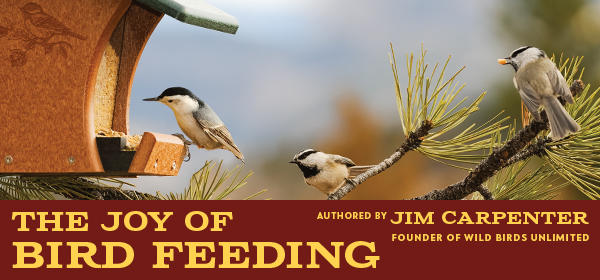 This highly anticipated book is filled with useful information and illustrations of more than 800 images and 180 maps. The Joy of Bird Feeding is the essential guide for anyone who loves to feed the birds.
In his book, Jim Carpenter, founder and president of Wild Birds Unlimited, shares a lifetime of bird feeding passion and experience, answers common hobby problems and provides fun bird feeding activities to share with family and friends.
Stop by our store to get your copy!
Regular price $28.00. Introductory offer now through March 26, 2017 only $21.00. You will be amazed at the information provided in this book. This is better than any other guide or how-to book.