Share the Joy with Friends and Loved Ones!
Bird feeding is a wonderful way to connect with nature right in your own backyard. Attract a variety of birds to your yard and give yourself or someone you love the gift of joy!

Wrap up your holiday shopping with just a few clicks, when you order online at MyWBU.COM/REYNOLDSBURG. We'll personally pack and ship your order for delivery right to their front door.
All this and so much more available in store.
New this year: pure Maple Syrup from Vermont, lots and lots of puzzles, jewelry, chimes, pre-wrapped gift boxes and a fresh batch of caramels.
Of course, our characters are back for the season. Come in and see!!
APS Hanging System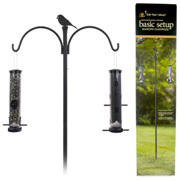 Start your ideal bird feeding station with our Advanced Pole System (APS)
EcoTough Classic Feeder (Red)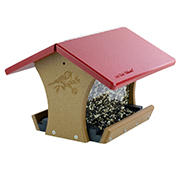 Made of recycled plastic, won't crack, fade or rot. Holds about 2.5 quarts of seed.
WBU Gift Cards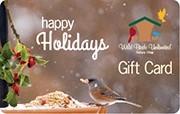 Denominations of $25, $40, $50, $75, $100 or $200. The perfect gift for the bird lover in your life.
Modern Rustic Classic Feeder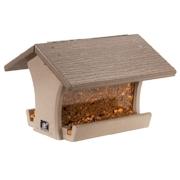 Recycled plastic with a stylish woodgrain print that won't fade, rot or crack.
Seed Cylinder Feeder (Red)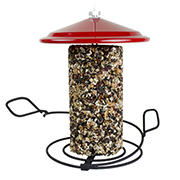 The perfect blend of creative design and bird feeding functionality.
Eliminator Feeder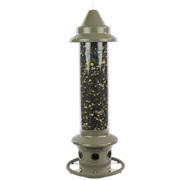 Protect your bird seed bounty from squirrels with our Eliminator™ bird feeder.
Hot Pepper Cranberry Wreath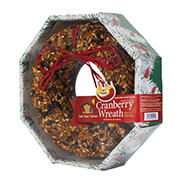 A festive, seasonal way to feed all the birds and discourage the squirrels.
Buttons the Snowman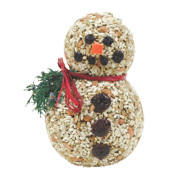 Available exclusively at WBU. Made of seeds, nuts and fruit. A fun holiday addition to any yard.
The Joy of Bird Feeding Book
A great gift for a bird lover. Illustrated with 800 images and 180 maps.